We are an internationally active consultancy and project management company based in Slovakia.
TOP EXPERTISE AND EXPERIENCE
From developing business ideas and concepts, through management and delivery of your most complex projects, to day-to-day management of key company functions.
Selected, reliable, and highly experienced team of CxOs, top project and program managers, senior consultants and advisors. People with broad experience from private, public, and political sectors in Slovakia and abroad. Professionals with strong track record and expertise in IT, telecom, post and logistics, e-commerce, insurance, banking and payment systems, smart mobility and intelligent transportation systems, tax systems, domestic and international public policy.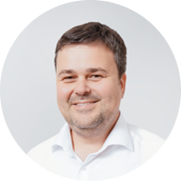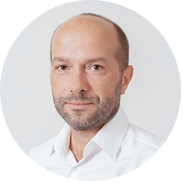 TRACK RECORD OF OUR COLLEAGUES
POSTAL INCUMBENT IN SLOVAKIA
Achieved turn-around to profit within one year from taking over as CEO with revenue and cost program.
LEADING SLOVAK TELECOM SERVICE PROVIDER
Project management of LTE (mobile 4G) spectrum acquisition project – the company acquired most (over 50%) of the spectrum at best relative price among successful auction participants.
LEADING SLOVAK INTERNET PORTAL
Acquisition of No. 1 internet portal and top 5 mobile content aggregator in Slovakia by a leading telecom services provider.
LEADING SLOVAK FIXED TELECOM SERVICES PROVIDER
Launch of the 4th mobile operator in Slovakia.
MOBILE WALLET
Launch of the first universal Mobile Wallet in Slovakia.
CORPORATE TRANSFORMATION PROGRAM
Transformation Program resulting in annual savings of over EUR 40m at a large telecom service provider.
PAY TV
Acquisition of a leading TV services provider.
NATIONAL REGULATORY AUTHORITY IN THE CEE.
Advisory services related to 5G auction.
OPTICAL FIBER NETWORK
Launch of a massive optical fiber access network roll-out in Slovakia.
PAY TV
Launch of a satellite TV business in Slovakia.
CONTACT CENTER
Developed a call center outsourcing business in Slovakia.
FIXED TELECOM SERVICES PROVIDER
Development of an international fixed telecom services provider in the Gulf region.
FIXED TELECOM SERVICES PROVIDER
Establishment of an alternative fixed telecom services provider in Slovakia.
LEADING SLOVAK INTERNET PORTAL
Establishment of a leading Internet portal in Slovakia.
SMART MOBILITY
Establishment of a smart mobility lab platform in Slovakia.
BROAD GOUGE RAILWAY PROJECT IN SLOVAKIA
Participation of the project.
ELECTRONIC TOLL COLLECTION
Establishment of an electronic road toll collection company in Slovakia.
SPORTS
Development of a National Football Stadium project in the CEE.
BANKING
ATM optimization study in 14 countries in the CEE.
BANKING
Participation on PSD / PSD 2 regulation.
CRYPTOCURRENCY
Development of a cryptocurrency payment scheme.
TOBACCO
Implementation of a contract manufacturing for cigarettes in Slovakia.
AUTOMOTIVE
Implementation of a Performance Management System for a producion plant in Slovakia.
SHARED SERVICES
Implementation of a Shared service center for Financial accounting processes in Slovakia.
LET US TALK ABOUT YOUR PROJECT
We are eager to help with your opportunities and challenges.